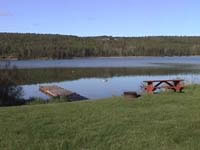 The Cariboo is famous for all kind of outdoor activities in summer and winter. Outdoor activities are only limited by your imagination and physical ability. Summers at Crystal Springs Resort are filled with fishing, fun and just plain relaxing.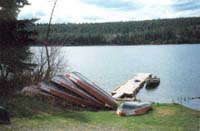 South Cariboo is one of BC's favourite fishing areas. Lac La Hache is 20 km long and has a number of small forested islands that dot the lake. Lac La Hache is known for it's kokanee, rainbow and lake trout fishing. There are reports of lake trout up to 30 pounds.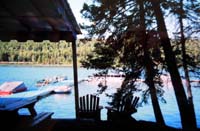 We offer canoe, kayak, motor boat and paddle boat rentals. Lac La Hache is great for swimming, tubing and water skiing.
Tour the trails by ATV, mountain bike, or on foot. Trails, maintained by local clubs from the 70 Mile / Green Lake area north of Spout Lake.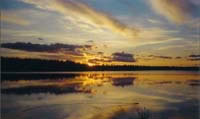 Have a romantic evening while you enjoy one of our beautiful sunsets, sit back and relax.
Hikers, bikers, bird watchers and photographers will find a wealth of beautiful scenery and wildlife. Or go for a horseback ride and discover moose, deer, rabbits, and eagles.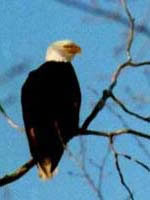 Golfers can find a 18 hole Championship Golf course at 108 Mile Ranch, a challenge for the novice as well as the expert.